Okay folks, let's talk about zoos again.
Some instagram news account recently reposted a cartoon about how zoos educate children on animals not native to where they live, and thus encourage children to get involved in conservation issues when they're older. The cartoon acknowledged zoos aren't the best environment for some of the animals there, but that they serve this educational/encouraging purpose and therefore zoos are still serving a purpose, in the year of our lord 2019. I found this post to be well-meaning but naive.
So I make the point in a comment that the problem with zoos is that the animals cannot consent to being locked up and that it is unethical for us to imprison them for purely human objectives. Furthermore, doing so perpetuates this idea that we are lords over non-human animals and that our interests and the interests of animals are incomparable. And, these days, zoos simply are not necessary to educate kids about wild animals, what with the technology and travel capabilities we have. We're past the days of traveling menageries, before widely distributed photographs and videos. I learned empathy towards animals by having dogs around. Elephants were important to me long before I ever saw one in person (truly one of the saddest experiences of my life – an elephant in a Mississippi zoo).
So anyway I made a short, sincere post and went on with my life. Well, someone responded to it. Which is fine. Except that this individual had gone through my Instagram feed and brought my cat into the argument.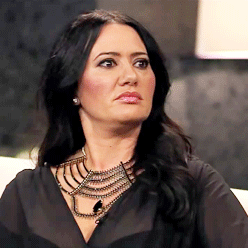 This individual said that my cat could not consent to being locked up as my pet, and that if zoos made kids want to be conservationists then that's a good thing. The fun part is that she did not offer any evidence that zoos do accomplish this purpose, when my explicit argument was that they do not accomplish this purpose any more than other methods (learning outside of zoos). But she also erroneously connects lack of consent (which is a whole thing, it's why we can't marry horses) to a rescued, domesticated animal.
One depressing fact is that a lot of the elephants in India and SE Asia are domesticated, and it's causing a huge problem figuring out what to do with them now that using them for logging has been banned, because they still need care. Similarly with dogs and cats, we domesticated them and then we were SUPER irresponsible, and now there are too many. And they need to be rescued and cared for (and spayed and neutered, I'm 100% behind that). But the fact is that shelter cats and dogs must be cared for by humans, because they cannot care for themselves. That's what domesticated means.
So here's how that connection is severed regarding elephants. First, some zoo elephants are captured from the wild – this ain't okay. They cannot live healthy lives in zoo enclosures. In fact, even domesticated elephants can't. Elephants need three things at the very least: (1) lots of room, (2) to forage for food, and (3) not to be separated from their herds or forced to cohabitate with a stranger elephant. The first point is all we need to look at to discredit the idea of zoos being okay at all for elephants. Zoos will *never* build enclosures large enough to house a family of elephants in a healthy way, because (a) they cannot afford to, and (b) a properly sized enclosure would be, essentially, a sanctuary (because we're talking square miles rather than acres) and zoo visitors would never see the elephants and so what is the point in having them. It's all about drawing crowds and making money.
We have videos, movies, books, semi-affordable safaris (I mean, I cannot afford them, but maybe someone who feels she is entitled to have the entire animal kingdom physically represented in her hometown can afford one). A kid does not need to see something to care about it – it's called teaching your child empathy.
Anyway, here are a few arguments for zoos and what I think about those arguments.
"Zoos are educational and teach children about animals"
So do textbooks, videos, and the internet which is included on every single phone and now even 4-year-olds have their own phones.. I know it's crazy, anyway thank u, next.
"It's worth having zoos if it contributes to saving a species"
I read an interesting argument somewhere earlier (here) that submitted that a "species" in and of itself is a collection of individuals, and it's not the existence of the species so much as it is the quality of life of the existing individuals that matters. How do we choose which individuals in a given species are unlucky enough to be subjected to a life of confinement? Again, that humans wield this power over animals and think we are "saving" them is narcissistic and, um, wrong. Like factually incorrect. Zoos do not contribute to saving a species because (a) it's extremely difficult to reintroduce the animals into the wild, (b) zoo breeding programs are trash, and (c) it's about money, guys.
Another problem with this one is that a lot of zoo animal species aren't in trouble. I've not embarked on a study of the animals housed in every zoo but it's not like zoos are saying, "all of the species you see here are endangered and it's important to save them." No, all the zoos are worried about is having exhibits with cute animal babies in them to bring in more money. Babies that likely won't live as long (and definitely not as happily) as their wild counterparts.
The biggest problem I have with all of this is (obviously, by now) that people think they need to be able to see something to care about it, that it's our right as humans to be able to see wild, powerful animals in the flesh because we want to. What's with the entitlement? It's so incredibly selfish. We take for granted the freedom we have, especially in this country, and we don't find it necessary to bestow that same freedom on animals? This little angel isn't in a zoo, and we would never see something this endearing or playful in a zoo, I would predict. Until I can afford to travel to a reserve I am satisfied watching videos of elephants, cuddling my 3 or 4 stuffed elephants (yes I'm an adult), and encouraging any kid I come in contact with to do the same. And if I ever have a child and they beg to go to the zoo, I would take them (only once) and I would say, "these animals don't belong in cages, but not everyone realizes that yet. Momma/Mommy/Mother/Dude (whatever the kid calls me) is working to get these animals out and back into the wild, where they belong."
Moral of the story is do not call out my cat on Insta if you don't know her, however if your aim is to get a response from me then that is the way to do it.
Have a good Thanksgiving and you don't have to eat turkey if you don't want to! Meow