Every now and then I get inspired to comment on an instagram post from a news outlet or some account with lots of followers when they post about animal issues. I have done this maybe 5 times in my life. People on instagram are usually dramatic, and I'm not trying to get into it with someone that may be a robot or selling magic weight-loss tea or whatever. Not worth it.
HOWEVER.
When well-meaning, potentially naive people post about how zoos are wonderful because they encourage children to get involved in conservation, my face gets hot because how does anyone follow this logic. My first reaction is to be like, um, zoos encourage children to want to be zookeepers, or have tigers as pets. Most children that grow up to want to be conservationists likely didn't get inspired by a visit to the zoo, because visits to the zoo if you are even 3% intuitive are depressing.
So I had to make the point under some news outlet's repost of a cartoon re: zoos are great that animals cannot actually consent to being held captive and so it is unfair to arbitrarily pick animals to go to zoo jail for our own personal objectives. Furthermore doing so perpetuates the idea that we lord over animals and can do with them what we want. Finally I added that these days zoos aren't necessary to educate people about what a bear looks like. I knew what a bear looked and acted like long before I ever saw one in a zoo. And to be honest, the only memories I have of going to the zoo are trying to hold back tears at the monkey exhibit because they were trying to get out of their cages and I found the whole situation unfair.
So anyway I made a short, sincere post and went on with my life. Well, someone responded to it. Which is fine, totally cool. Except that she had gone through my instagram feed and brought my cat into the argument.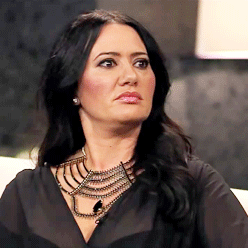 HOW.
DARE.
YOU.
TALK ABOUT MY DAUGHTER LIKE YOU KNOW HER.
get back
in your lane
and drive away
immediately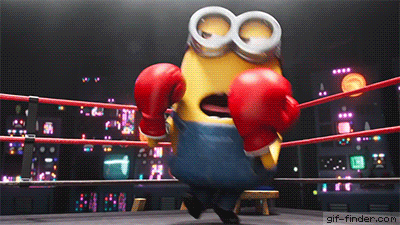 I am very protective of my kitty, and this person making sarcastic comments about her pissed me off. She said that my cat couldn't consent to being my pet etc etc, and said if zoos make kids want to be conservationists then that's a good thing? (ok but they don't sooo)
First of all NOBODY WAS TALKING TO YOU.
But now that we're here, I decided to revisit the reasons I don't like zoos. And the reasons I don't like zoos have been meticulously researched because I wrote about it in law school. Those reasons were based on arguments that zoos were unethical and unlawful. Without rehashing those rather dry arguments, here are some more reasons zoos are lame (with counter-arguments coming first).
"Zoos are educational and teach children about animals"
So do textbooks, videos, and the internet which is included on every single phone and now even 4 year olds have their own phones, I know it's crazy, anyway thank u, next
"Zoos teach children compassion for animals"
Ummmm I learned compassion for animals by having pets at home and having to help take care of them, watching them get sick, watching them get hurt occasionally, hearing them yelp when my clumsy self would step on their foot or something. My mother welcoming all of the weird pets we would bring to the house taught me more about compassion than staring into a depressed elephant's face. All that did was convince me that other humans didn't get it, didn't realize when an animal was suffering quietly.
And anyway, since when do we need to see something in the flesh to care about it? Are humans not capable of a greater level of empathy than that? On this subject I would recommend Strangers Drowning by Larissa MacFarquhar. It's a rather extreme picture of people who dedicate their lives, and I mean every square inch of their lives, to helping people with whom they have nothing in common. As the title sort of suggests, it's about empathizing with people we don't know and can't see. I don't need to see a Yemeni child right before my eyes to care about what he or she is going through.
"It's worth having zoos if it contributes to saving a species"
I read an interesting argument somewhere earlier (here) that submitted that a "species" in and of itself is a collection of individuals, and it's not the existence of the species so much as it is the quality of life of the individuals that matters. How do we choose which individuals in a given species are unlucky enough to be subjected to a life of confinement? Again, that humans wield this power over animals and think we are "saving" them is narcissistic and, um, wrong. Like factually incorrect.
This brings me back to the call for human empathy – we don't need to see these animals locked up to care about their dwindling numbers. There are so many other ways to learn about and even see animals (sanctuaries for some species; photo safaris if you've got the money, and if you don't got the money then too bad for you because I don't either, we'll survive).
Another problem with this one is that a lot of zoo animal species aren't in trouble. I've not embarked on a study of the animals housed in every zoo but it's not like zoos are saying, "all of the species you see here are endangered and it's important to save them." No, all the zoos are worried about is having exhibits with hurriedly bred babies in them to bring in more money. Babies that likely won't live as long (and definitely not as happily) as their wild counterparts.
The biggest problem I have with all of this is (obviously, by now) that people think they need to be able to see something to care about it, that it's our right as humans to be able to see wild, powerful animals in the flesh because we want to. It's so incredibly selfish. We take for granted the freedom we have, especially in this country, and we don't find it necessary to bestow that same freedom on animals? Humans are too powerful for our own good. See climate change. This little angel isn't in a zoo, and we would never see something this endearing or playful in a zoo, I would predict. Until I can afford to travel to a reserve I am satisfied watching videos of elephants, cuddling my 3 or 4 stuffed elephants (yes I'm an adult), and encouraging any kid I come in contact with to do the same. And if I ever have a child and they beg to go to the zoo, I would take them (only once) and I would say, "these animals don't belong in cages, but not everyone realizes that yet. Momma/Mommy/Mother (whatever the kid calls me) is working to get these animals out and back into the wild, where they belong."
Also pray for me I have a job interview next week and I really want it slash need out of my current job before I completely lose my mind and actually start fighting with ppl on instagram HELP.
Moral of the story is do not MENTION my catdaughter on instagram if you do not KNOW HER however if your aim is to get a response from me then that is the way to do it.
The ethics of pets in an upcoming post… Maybe
Have a good Thanksgiving and you don't have to eat turkey if you don't want to! Meow